1S
Welcome to our Class page!
Please complete at least three activities and return them to your class teacher.
28.11.23
1S acted out the Christmas Story today! This is a picture of 'Joseph' knocking on all the door looking for a place to stay! We also looked at Botticelli's Mystical Nativity painting. We highlighted the parts of the painting we liked the most and those that raised some questions for us.
27.11.23
1S had a go at creating some examples of Piet Mondrian's work on the computers today. We used simple tools on Paintz App to complete our pictures including; 'fill', 'erase', 'lines' and 'back'.
13.11.23
Today, the children have been learning the names and properties of 2D shapes. They used straws to make some of the 2D shapes.
22.09.23
Road Safety
1S learnt about the importance of Road Safety today. We had the opportunity to dress up as a lollipop person and take it in turns to cross over the 'road' as pedestrians. We also learnt how to use zebra, puffin, pelican and toucan crossings.
21.09.23
Fundamental Movements
Today, 1S had a fantastic PE session with Megan from Go Well. We started the session with our favourite game, Stuck in the Mud! Then, we played some team games and practised our throwing and catching skills. Well done everyone!
WB 18.09.23
Photos from our first week in Year 1!
It has been a brilliant first week. We have been so busy reading, writing, drawing, playing and exploring!
Welcome back!

I am looking forward to meeting you all and starting our new school year! I have been busy making sure our classroom is bright and colourful ready for the children coming back. We will be playing games, singing and doing some art in our first few days back at school.
Please find the Curriculum Newsletter and Homework grid for the first Half Term attached.
curriculumnewsletterautumny1.pdf
Summer Curriculum Newsletter
Year 1 Trip to Kirkleatham Museum 27.06.23
Spring Term
24.03.23
Bowes Museum!
1S had a great time at Bowes Museum today. I was so proud of the children for their exemplary behaviour and lovely manners. They were a pleasure to take on a trip!
This morning, we had a toy workshop and then made our own little bookmarks. This afternoon, we explored the museum and found the silver swan! We also had a go at copying John Glover's painting of a bull and Canaletto's Regatta at the Doge's Palace.
I think they will all be worn out tonight!
13.02.23
1S have been learning the compass directions; North, East, South and West. We programmed the Beebots to travel in these directions and used locational and directional language such as near, far, left and right, to describe the location of features and routes on the map.
06.02.23
1S enjoyed their walk around the local area today! We spotted many landmarks including the train station, shops, vets and roundabout. The children also enjoyed looking for different patterns on buildings and thinking about the materials they were made from.
23.01.23
1S used the BeeBots to move robots forwards and backwards today. We estimated how many times we would need to press 'forwards' to move the BeeBots to the end of the table.
19.01.23
1S have been re-telling the story of The Three Little Pigs this week using story masks. When we use the masks, it is much easier to put on silly voices for each of the characters. We are practising this story so we can eventually write it independently.
13.01.23
1S have been writing some fantastic Winter poems this week! We started off going on a Winter walk and using our senses to explore the school grounds. Next, we thought about which adjectives we could use to describe the Winter things we found. Finally, we wrote our poems in full sentences using capital letters, full stops and finger spaces.
Well done 1S!
10.1.23
1S would like to welcome to Miss Hesketh to our classroom. Miss Hesketh is a student teacher and will be on placement with our class for the next 10 weeks. We are very excited to have her onboard!
06.01.23
Happy New Year everyone! 1S have been busy learning about shapes and amphibians as well as writing some New Years Resolutions for 2023! We are aiming to reach for the stars this academic year. Here are some pictures of the work we have displayed in our classroom.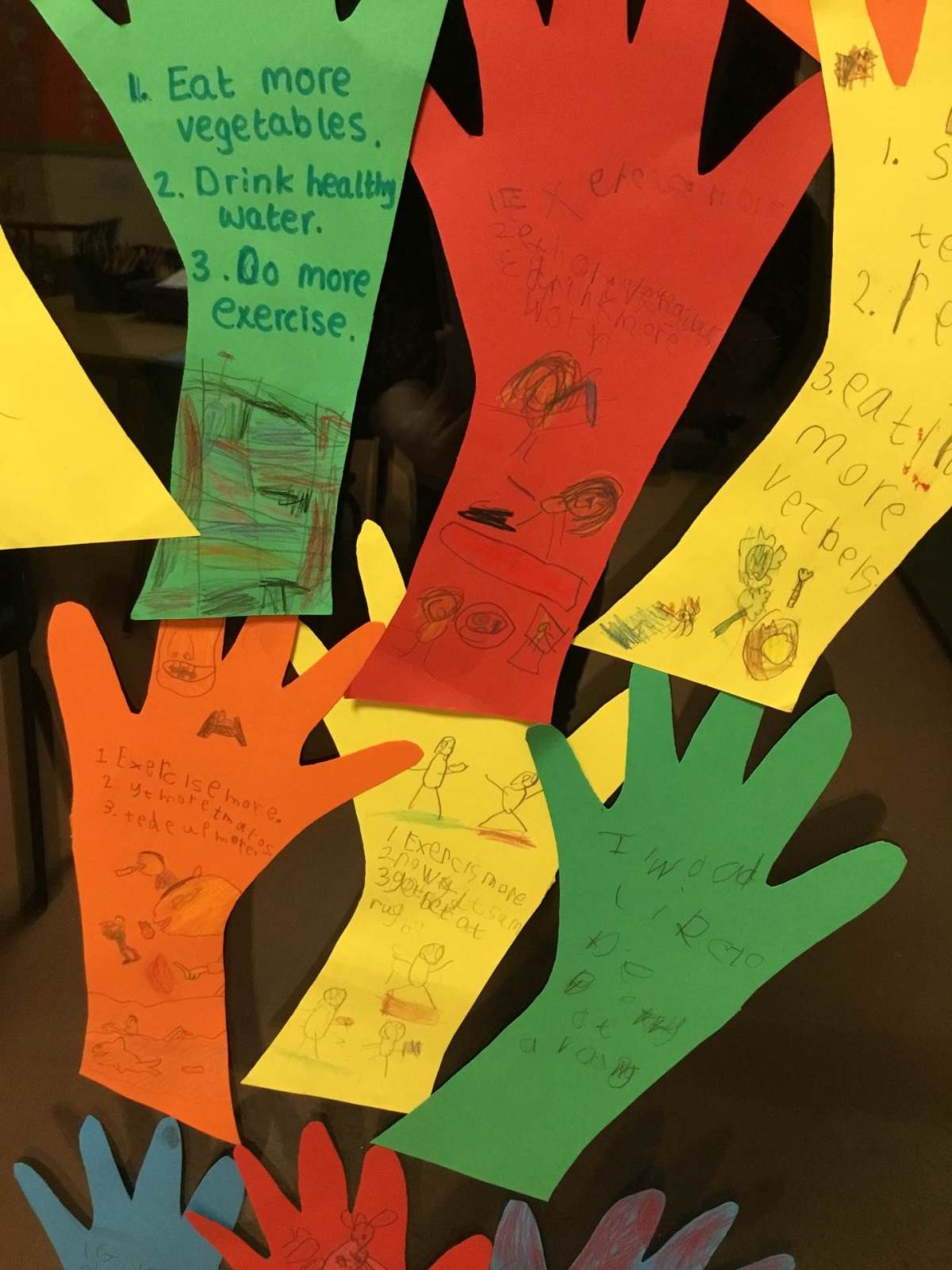 Autumn Term