6S
Welcome to our Class page!
24.11.23
6S were once again joined by Pam from GMI Construction Company for a brilliant STEM challenge this afternoon.
The children were given cups, a body of water and some sheets of paper. They needed to create a bridge that could withstand weight and hold gems. The children were then challenged to use less cups or try and cross a larger body of water. The children worked together to communicate ideas, problem solve and use elements of science and maths to successfully complete the challenges.
24.11.23
6S and 6G have worked together today to study the artist 'Henry Moore' and have looked at how he created atmosphere and mood in his art, using light and dark. The children have created gradient boxes of shading to practise their pencil control, have created 3D objects using shading and have looked at perspective using miniature mannequins. The children have then practised using charcoal.
Eventually, the children will be creating their own art inspired by Henry Moore.


11.11.23
For Remembrance Year 6 have been paying their respects to fallen soldiers and efforts made during the war. The children have completed black-out poetry using extracts taken from War Horse and have then looked at poetry from the perspective of those affected during that time. The children then completed their own poems.
We then created collage poppies as these flowers are a symbol of the war and the lives lost.
Hello everyone,
Here is the homework for Autumn 2. Please try to complete at least 4 of the tasks and hand in the week of 11.12.23.
Thanks,
Miss Parkington
Homework Autumn 2
Hello everyone,
Here are the spellings for Autumn 2. The first spelling test will be the first Tuesday back - 7th November.
These will also be glued in to green spelling books as well as posted on here and the school website class pages.
Thank you,
Miss Parkington
Autumn 2 spellings
6S had a great time investigating shadows and how distance from the light source can affect their size. The children needed to measure the size of the shadow after increasing the distance from the light source by 10cm at a time.
We also wanted to show a visual representation of how light travels and how we are able to see things in a mirror's reflection. We used string to represent the straight lines and direction light travels in.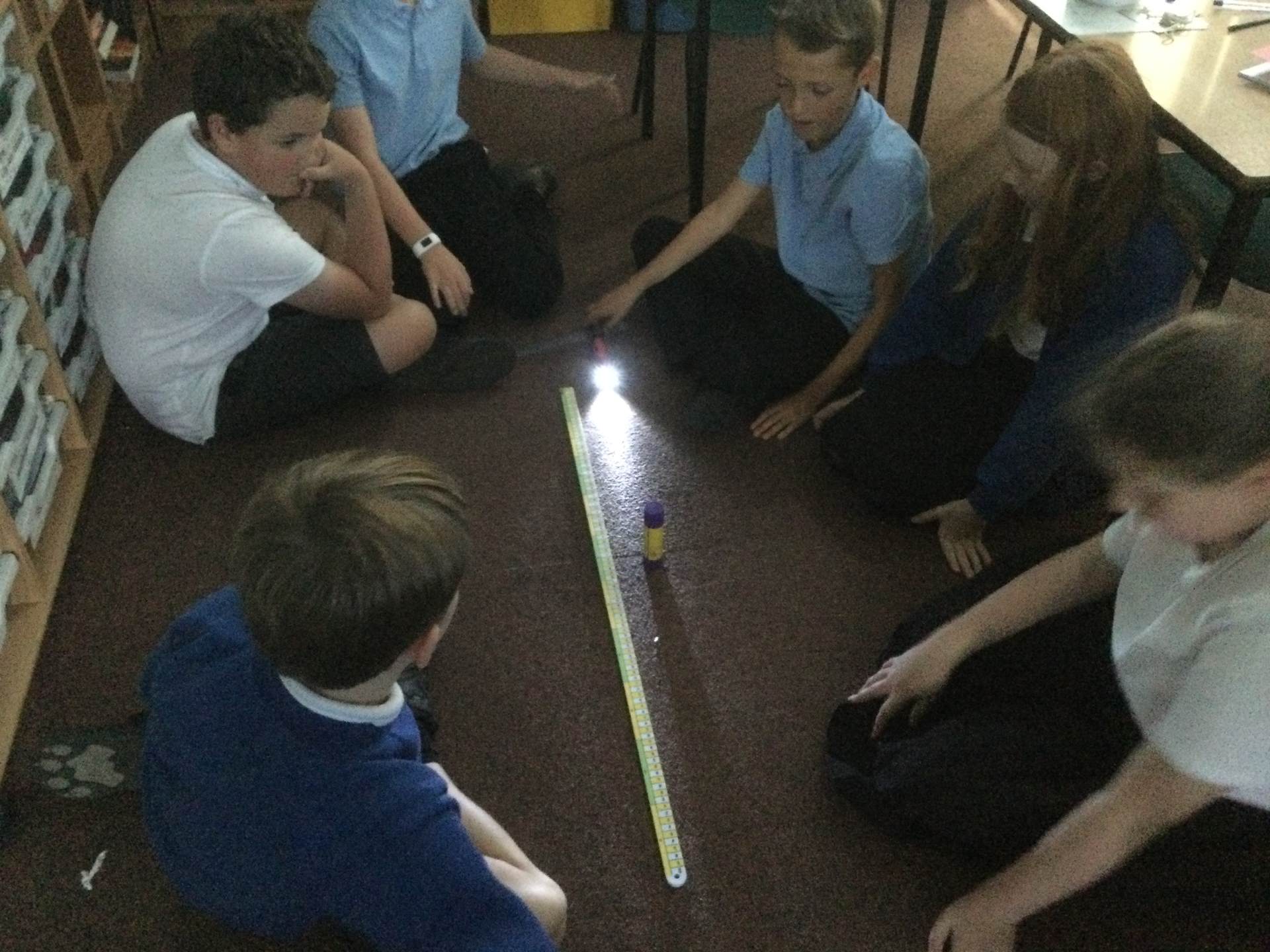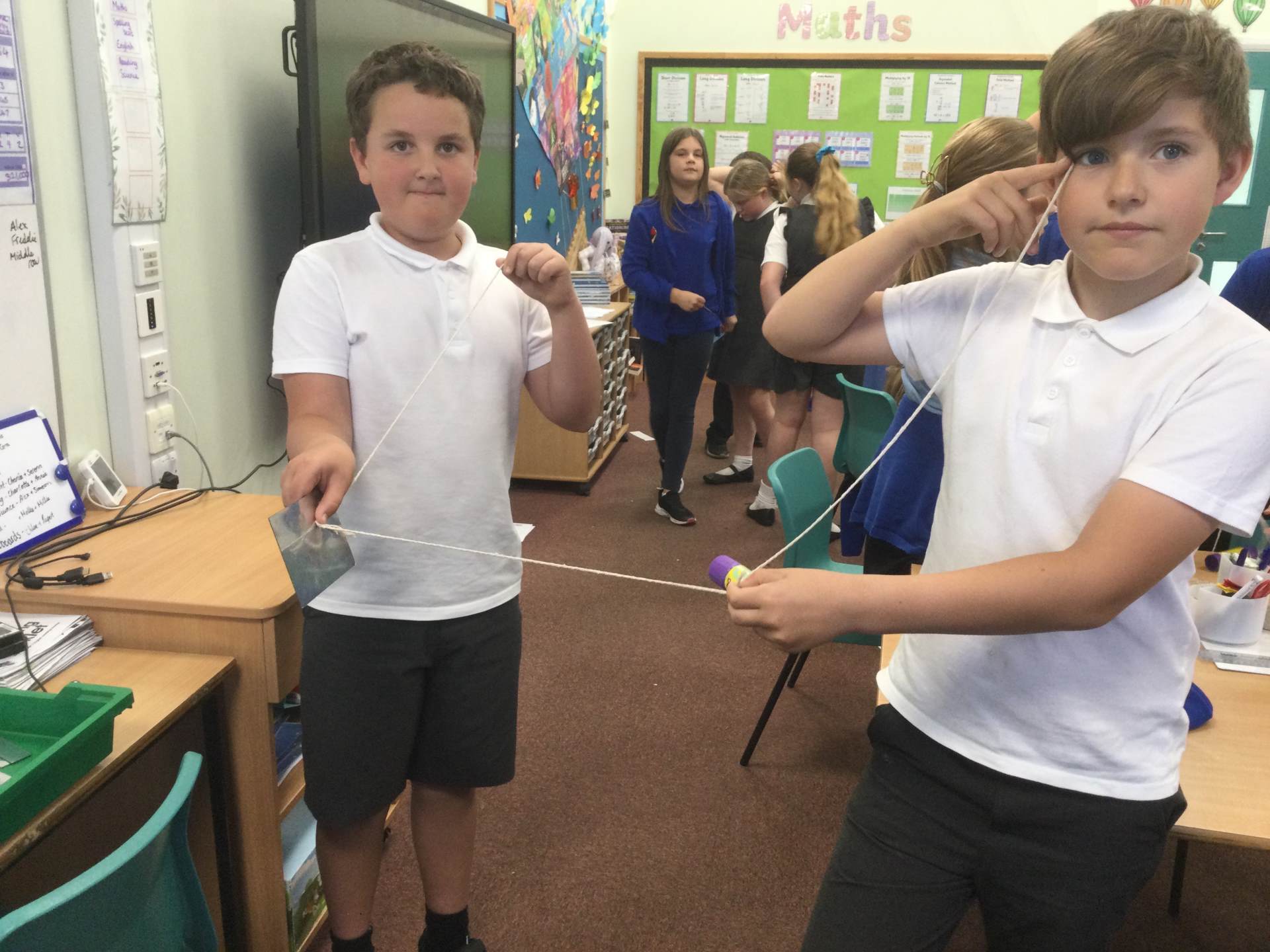 Year 6 had a fantastic morning spent on Zoom with an educator from the National Holocaust Centre and Museum in Nottingham. The children listened to Sam, the museum employee and learned all about what life was like just before World War 2 broke out. We followed the story of Leo who was a 10-year old during Hitler's take over in 1938.
We learned about propaganda and how Hitler turned so many people against Jews using posters and the news reels.
The year 6s also saw a video from a Holocaust survivor who spoke about their experience during 'The Night of the Broken Glass.' - Kirstallnacht (The November Program). The children heard about people breaking in, raiding and stealing from Jewish homes. Many were killed and many more injured. This resulted in Jews not feeling welcome and having nowhere to live.
Hello everyone! A warm welcome to 6S. The children have had a fantastic first day, learning lots of new information and settling back in to school routine.
Below is this half term's spellings, homework and curriculum map. All information needed is attached to each document. The curriculum map gives some information about what we will be learning about in all topics this term.
Thank you,
Miss Parkington
Summer Term
Year 6 Curriculum Newsletter - Year 6
Spring Term
Autumn Term
April 2023
Please find attached a letter to parents regarding the upcoming SATs tests. If you have any questions, please do not hesitate to get in touch.
February 2023
Revision classes are now in full flow in preparation for the SAT's. On Monday we are focusing on Maths (3:20-4:00), Thursday we will be looking at English. All pupils are welcome to attend.
January 2023
This month the children have started working with a special visitor from the Go Well team. Mrs Hoskins has been in school working with the children, informing them about how their brain works and the links between our brains and bodies. The first view sessions have been incredibly informative, and fun, and the pupils have thoroughly enjoyed participating in the activities.